It's almost end of the year and I'm still catching up with 2014. I do not mean to list high or low lights but I have so much to write about. Sadly, 2015 is upon us and entering our lives in all the possible ways. Next few weeks I will post about the places, experiences and life lessons that I had in 2014. Not that the world will end if I do not do it… I am just making memories every single day.
Everyday is so far new as it should be. And each forthcoming day will be but at the same time I am trying to absorb every bit of passing day. Some do it through pictures or videos, I am doing it through my blogs. Having said that, the next pictures were sitting in the draft box since Spring and I meant to write about it.
The historic downtown of Roswell hosts "Alive @ 5" as a yearly traditional street-food festival. This was the second food-fest that I attended this year and it was as good as the previous one.
Nearly 3000 people experienced arts, food, music and entertainment in this festival.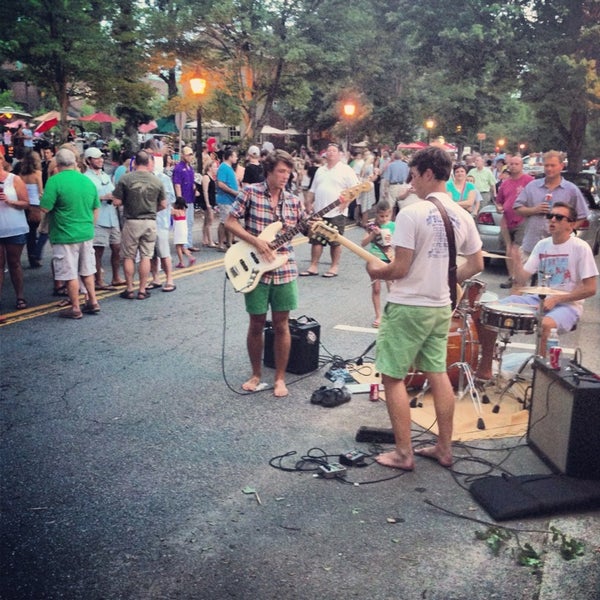 This event is held on 3rd Thursday of every month from April through October and starts at 5 PM, hence the name.
Since its a historic downtown, the shops were unlikely unusual, antiquated and were mostly real, organic.
Some of the houses were converted into shops which had a proper residential decor.
Imagine the smell of warm doughnuts, ginger bread or cinnamon spiced candles – The atmosphere was warm like that. I really liked this particular section and the way all the colors looked against smoked brick floor.
The best part of the event was gourmet-quality food trucks that offered a unique menu and flavors. We didn't have a sit-out or dine-in option but the entire experience was different in a good way. I ended up buying crisp coconut chicken with a peach juice and it felt tropical midst the southern charm.
However, highlight of the event was one special food truck named "WOW" that was featured on Food Network's (TLC) Cooking Channel – Eat Street.
Wow stands for "Wonderlicious on Wheels" is part of Duck's Kitchen in Decatur, serving savory stuffed corn cakes – or arepas – in addition to other menu items like "My Oh My Tomato Pie" and "Crispy Coconut Chicken."
Back in India my significant other and I used to watch this show drooling over these delicacies..
But who knew it's a really small world.